Treat Yourself: Bring Your Dream Bedroom To Life
Your newly made house is like a blank canvas, you can literally pour your imaginative heart out and design it the way you want. Whether you live in a mansion or in a cute two-bedroom apartment, you must have envisaged to design it in a particular way. You must've spent most of your time browsing through various bedroom layouts and designs, buying cheap cushions and furniture for your room, deciding the colour scheme that you want to go for. Before you start designing your room, it is always good to have something to be inspired. Let us get started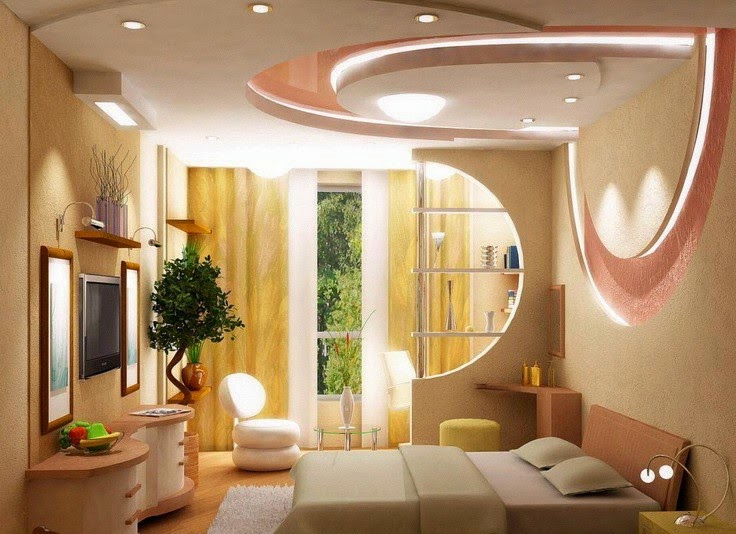 Giving character to space
When it comes to a master bedroom, you need to define the entire space in a way that each zone has its own functionality. But make sure that you divide the room in an unobtrusive way. Modern design is all about minimalism and being able to make the maximum utilization of the available space. You can try installing the room dividers that come with built-in storage so that you can create different areas without making it look too obvious. You can also opt for movable shelves for added flexibility.
Maximize storage
While designing your room, it only makes sense to make the maximum utilization of the available space. Start by installing full height wardrobes, tall shelves and adding angles wherever possible. But make sure that the design does not look imposing or way over the top. Tiny efforts like adding a few decorative baskets, adding floating drawers, or stacking things can also make your room look organized.
A cozy cocoon
Your bedroom should be the most comfortable space in your house. For this, the first aspect you need to pay attention to is the colour scheme of your room. Most modern rooms have light or pastel shades which are soothing to look at.  If your room is overlooked by streetlights then make sure that you install lings that can give a blackout effect to the room.
Step up the decor
No matter what the size of your room is, you can always decorate it as you please. This includes installing dressing tables, a coffee table, a bookshelf and what not! An elegant mirror mounted on the wall with a shallow double shelf below will re-create the look without taking up a lot of floor space. You can pair it with a neat stool so that you can tidy it up whenever required. Whether you are buying pillow covers or carpets, just make sure that they complement the rest of the theme of the room.
Install a seating area
Sipping your favourite cup of coffee at the end of the day in your room can be purely revitalising. But if you are not in the favour of installing an armchair or stools in your room, then you can maximize the seating potential with the help of a window seat. A window seat can not only be used as a seating area but you can also use it for storing things. Make the area as inviting as possible by adding fake plants on the window panel or by putting up plump cushions for added comfort.
There are a plethora of ways in which you can make your bedroom your very own warm and cozy cocoon. But giving a makeover requires a good amount of effort and energy. So make sure you have plenty of time before you take your bedroom redesigning in your own hands. If you want to buy designer cushions or premium quality mattresses for your bedroom then make sure you visit Bigbedding.com.au.
Tagged:
buy designer cushions
dream bedroom